Phantoka was a Matoran word meaning 'Spirits of the sky'. The Toa and Makuta of Karda-Nui later donned the name and were refered to as the Toa Phantoka and the Makuta Phantoka.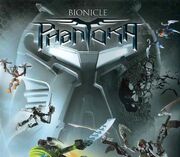 List of Members
Toa Phantoka
Makuta Phantoka
Trivia
The word 'Phantoka' is the Matoran word for 'Spirits of the sky'
Toa Phantoka Kopaka was the only Toa Phantoka who did not have a vehicle in the 2008 summer T-Series.
Ad blocker interference detected!
Wikia is a free-to-use site that makes money from advertising. We have a modified experience for viewers using ad blockers

Wikia is not accessible if you've made further modifications. Remove the custom ad blocker rule(s) and the page will load as expected.