"Must Clean..."


The Bohrok are coming! And this article is a Stub! You must improve it before the Bohrok Swarms destroy it!
Roxtus
Information
Primary Residents
Skrall, Agori (Both formerly)
Former Residents
'
Location
Bara Magna
Size
'
Makuta
'
Pronunciation
ROCKS-tuss

Roxtus is the village of the Rock Tribe. It is in the Black Spike Mountains and is at the base of Skull Mountain. Like the other villages of Bara Magna, it has an Arena to host Glatorian battles.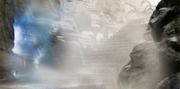 They keep Agori captives there, bought to the Bone Hunters, though they kept denying it until they declared war on the Glatorian during the assault on Atero.